Preferred Destination for
Self-Paced & Instructor-led Online Training
The Acesynergi Solutions Advantage
Advanced Business Analyst® Certification
21 Hrs Training
21 PDUs
PMI Authorized Training Partner
Certified Trainer
Advanced Business Analyst® Certification
21 Hrs Training
21 PDUs
PMI Authorized Training Partner
Certified Trainer
Training Program
CLASSROOM TRAINING
Classroom training can be an affordable easy way to train several staff members at the same time you can develop skills that directly transfer from the classroom to the workplace.
SELF STUDY
Self learning pace, anywhere and anytime with our Acesynergi Learning portal... self-paced learning, with the benefits training done on your own convenience. You can take an Anytime Learning from wherever you have internet access via the Acesynergi learning portal.
Virtual LEARNING
Virtual learning is one of new emerging fields that is growing on par with the IT industry and has evolved into a tool widely used in both the corporate and academic worlds.
Our online courses are uniquely positioned to deliver custom Virtual learning solutions to meet your requirements range from business skills, to workplace compliance and IT training.
What Our Customers are Saying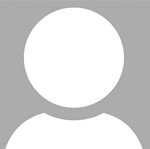 Acesynergi Solutions provides a dynamic training program for professionals seeking a Business Analyst Certification. The facilitation and learning flows at a steady pace which allows participants to immediately develop practical experience through simulations and role plays. The curriculum follows BABOK, ensuring that participants are adequately prepared to successfully complete the certification exam on the first try. I especially endorse Sairam Bingi, as facilitator and coach. His 20+ years of experience and qualifications provides specialized insight for professionals new to IT, and Business Analyst roles. I highly recommend Acesynergi Solutions, as it provides high value and high impact for organizations and professionals.
Davina Sandifer Ph.D., SMC, ECBA

Acesynergi Solutions specializes in introducing professionals to the world of Business Analyst. The trainer is an industry expert in the world of Business Analysis. The trainer created an environment that helped me to have a good feel as to what it looks like to work as a business analyst. The program played a vital role in preparing me for the ECBA Certification exam. The prep materials such as the practice questions helped me to pass my ECBA certification in my first attempt. I would highly recommend the program for any professional seeking to become a business analyst.
Prince Samuel (ECBA™, SMC™)Computer Hardware & Desktop Support Engineer | IT Business Systems Analyst

Acesynergi Solutions helped me understand the fundamentals and key material to successfully secure the ECBA Certification, an essential milestone in my career as a Business System Analyst. The certification contains a extensive amount of information and requires extensive amount of prepereation. The prep resources, practice tests and constant support from Acesynergy Solutions helped me to successfully pass the ECBA certification in my first attempt. Acesynergy was a key component in completing the ECBA certification. I recommend Acesynergy solution for this certification!
Kenny Zhang Business System Analyst at Revature